In designing and manufacturing phantoms for medical imaging modalities we are looking back on a more then 25 years experience. Starting manufacturing phantoms in the early 90s, our first products were designed for lung imaging in Computed Tomography (CT) and bone densitometry in DXA and CT.
Now the range of phantoms has increased substantially. Our products are available for different imaging modalities in clinical routine, research, development and science. We are selling customer designed products as well as OEM products.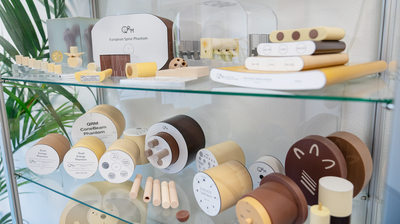 Our core competence: Customized phantoms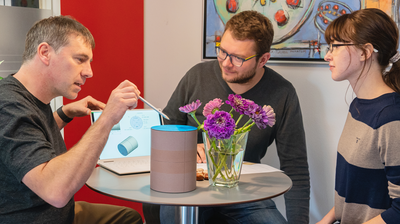 Our engineers are designing dedicated phantoms for many applications in the field of medical imaging. Our customers are physicians, scientists and manufacturers all over the world. Interested? You are welcome to contact us for further information.
The main focus of our products is the field of diagnostic X-ray, CT and micro-CT imaging. We offer phantoms to analyze image quality (IQ), and calibrate HU-levels as well as for dosimetry issues.
High Quality Tissue Equivalent Materials
Anthropomorphic phantoms are physical test objects simulating anatomical structures of the body in an easier and more 'convenient' way to use. Some phantoms provide equivalent properties as the real human body does, i.e. organs as lung, liver, fat, bone, etc.. This is an advantage in X-ray imaging due to dose issues – so medical devices can be tested without using human volunteers.
Physical parameters of such devices can be tested as well in a more physical or technical way, for example the spatial resolution of a system can be tested with a wire in a cylindrical phantom to create a MTF, or with a high resolution bar pattern as well for visible testing.
Image: Production of phantoms with high tech machines and equipment in our workshops.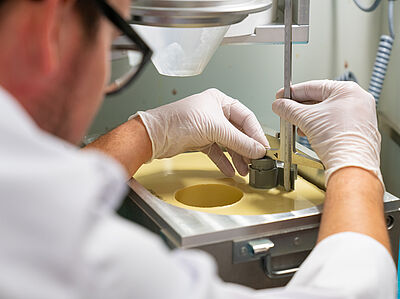 Professionally designed and machined with highest precision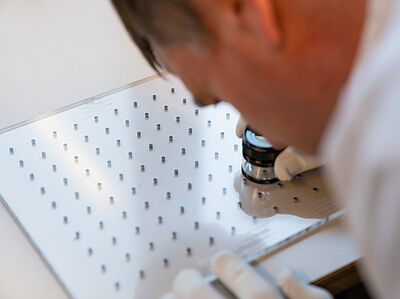 QRM phantoms are professionally designed and machined with highest precision. The components are carefully selected and adapted to the field of imaging a phantom is used for.
Our phantoms are carefully constructed. In our machine park newest technology is used to produce and machine the phantoms with high accuracy.
The standard phantoms as well as custom-made phantoms will obtain a quality control test according to their employment. Therefore different types of medical imaging devices (e.g. DXA, CT, C-arm, Micro-CT, MRI, etc.) are used for our test setups.
Image: Quality control of manufactured phantoms and materials. Phantoms have to be undergone QA tests in Computed Tomography Scanners, X-ray Radiographs, Micro-CT or DXA.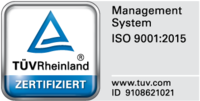 Certified Quality Management System in accordance with ISO 9001:2015